From the 'Imagine' video onwards, the famous have been treated with ridicule and anger during these fraught times – but is this really the end of a love affair, asks Rachael Sigee.
Just as the history books will consider the time before and after Covid-19, scholars of pop culture will likely divide their studies into pre – and post – Gal Gadot's ill-fated Imagine video.
More like this:
– Eerily prescient 2020 plague novels
– The power of reality TV in a pandemic age
– The best films of 2020 so far
Whatever her intentions, back in March, Wonder Woman left most people wondering why any of us would want to watch a baffling line-up of celebrities, very few of whom were musicians, warbling along to a 50-year-old song, with seemingly no inkling that lyrics calling for unity might ring a little empty when crooned from enormous mansions. It was tone-deaf in more ways than one.
Ten days later, the New York Times ran an article titled Celebrity Culture is Burning in which writer Amanda Hess explored the idea that one consequence of the global pandemic might be the "swift dismantling of the cult of celebrity".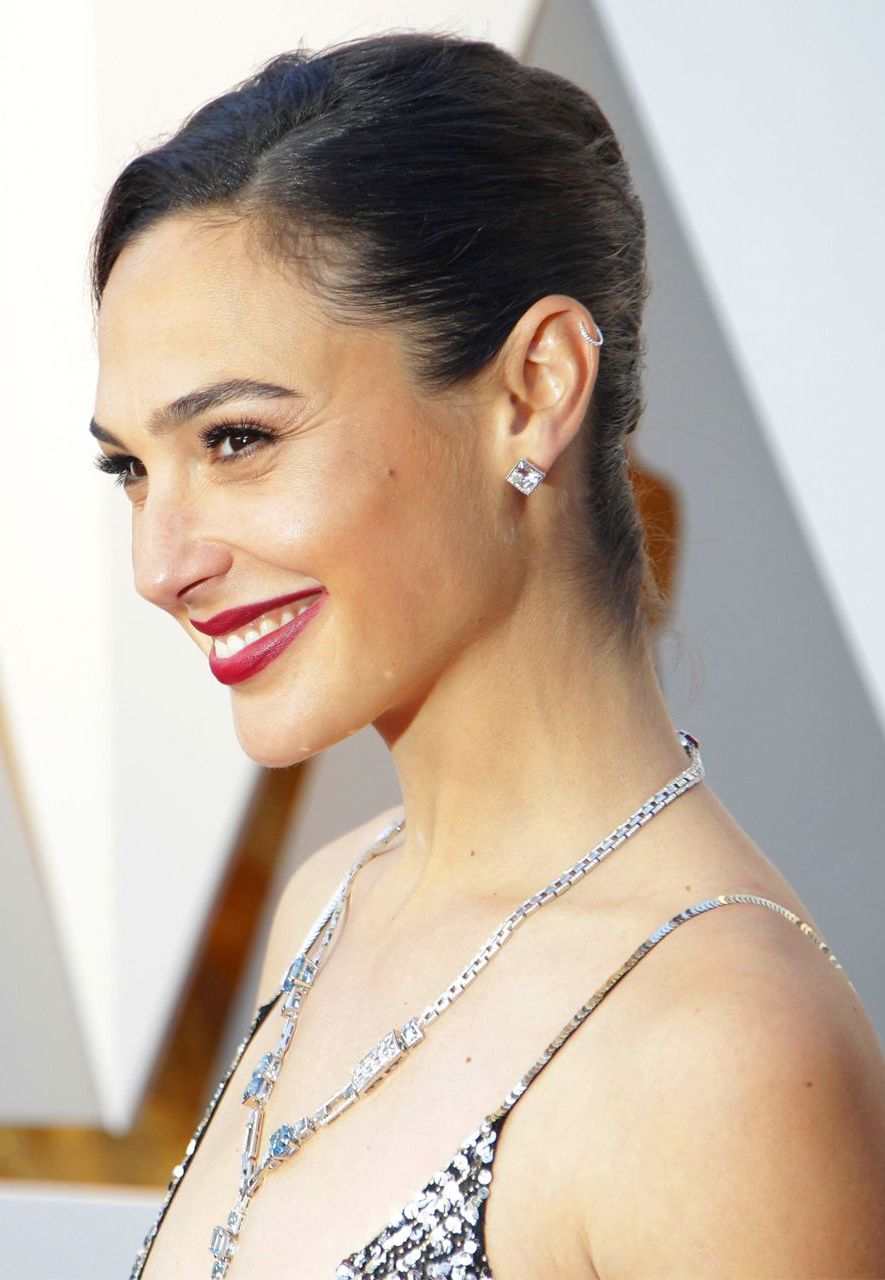 Gal Gadot's ill-fated Imagine video saw her and a group of celebrity friends singing a cover of the John Lennon classic (Credit: Getty Images)
Had Gadot really – tunelessly – lit the touch paper and done away with the very concept of fame? Her day job might be as an immortal Amazonian warrior but the credit cannot lie entirely with her. Rather, Gadot and her clumsy video merely crystallised a moment in time when, grappling with unimaginable circumstances, most of us didn't give two hoots about what a bunch of rich and beautiful people had to say (or sing).
These celebrities are all clearly in compound-style houses. So for them to reach out and say 'I understand your pain' is a bit fanciful – Chris Rojek
Normally the public enjoys a celeb-filled social media stunt but these are not normal times. Professor Chris Rojek, who specialises in cultural sociology at London's City University explains: "One of the things that the current situation has done is to blow up the idea that we're all in it together. That was the government message: that rich and poor alike, we're all at risk. Well, we're not… you look at these celebrities and they're all clearly in [compound-style houses]. They've got walls all around them and they're living in the lap of luxury. So for them to reach out and say 'I understand your pain' is a bit fanciful." With so many things in short supply, flaunting ostentatious wealth became a turn-off.
The disruption of the celebrity cycle
But it wasn't just about Gadot and pals. Coronavirus disrupted the entire means of interaction between celebrities and the public. There were no more premieres or red carpets, no parties or late night chat shows. With movie releases, festivals, tours and filming all cancelled, there was nothing to promote. Instead of A-listers, we suddenly found magazines covered by National Health Service heroes and David Hockney paintings, while at one point in April, the most famous man in the UK was Captain Tom Moore, a war veteran who raised over £30m for the NHS by walking lengths of his garden. Normally anonymous health advisors shot to fame: in New Zealand, a devoted fandom developed around the country's director-general of health and public face of tackling the crisis, Dr Ashley Bloomfield, and a viral TikTok video featured a Hamilton parody ode to Dr Anthony Fauci, the director of the US National Institute of Allergy and Infectious Diseases.
When celebrities stay at home, the gossip-mill begins to stutter. Without the usual showbiz schedule, paparazzi pin their hopes on seeing famous people popping to the supermarket to buy loo roll and pasta, invariably with their face mostly obscured by a mask. Instead of glamorous pictures of A-listers dining at Craig's or The Ivy, we are left with endless shots of Ben Affleck and Ana de Armas going for their daily walk.
So what to do, as a celebrity whose very existence depends on being seen by other people, when we are all stuck at home? The answers ranged from Patrick Stewart delivering daily Shakespeare sonnets (good) and Meryl Streep teaming up on Zoom with Christine Baranski and Audra McDonald for a booze-fuelled Sondheim rendition (excellent), to Madonna calling Covid-19 "the great equaliser" from a rose-petal-filled bath (not ideal) and Ellen DeGeneres jokingly comparing quarantine in her California mansion to "like being in jail" while allegations surfaced about the poor treatment of the regular crew on her talkshow during the pandemic (really, very bad).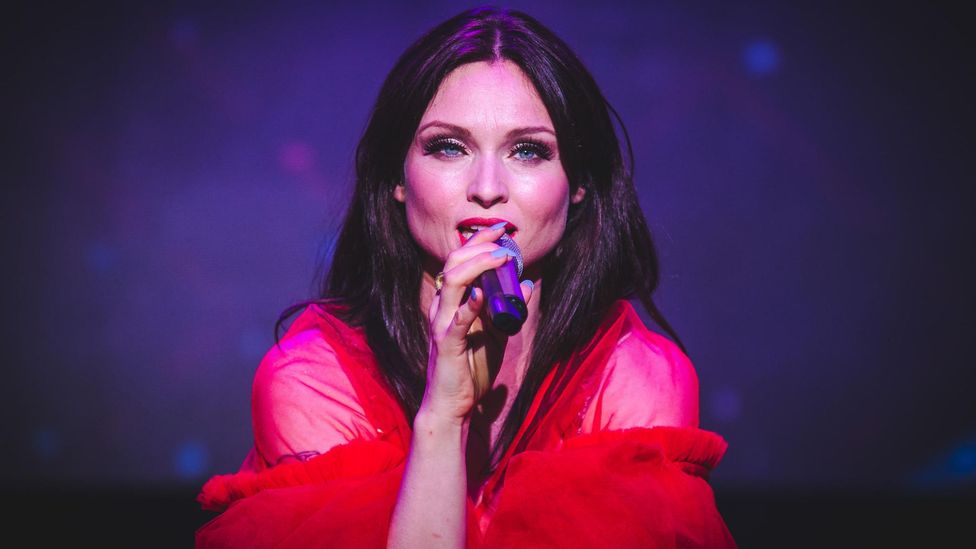 British popstar Sophie Ellis-Bextor had a lockdown hit with her 'Kitchen Disco' performances (Credit: Alamy)
Where ordinary people have sought connection, celebrities have sought attention, in the form of self-created content. Like the rest of us, they were stuck at home with nothing to do. It's just that their homes are much bigger than ours and not working for a few months doesn't generally result in missed mortgage payments. With considerably less to worry about, they might have been even more bored than the majority.
Nevertheless, given celebrities have always benefited from the idea that despite their megastar wattage, they're "just like the rest of us", the pandemic provided a perfect opportunity for them to prove just how authentic they were. After all, despite the mansions, and the fact that some undoubtedly had teams of staff to ensure they looked exactly the right kind of relatable, many have been subject to the same poor lighting and messy backdrops as everyone else.
The winners and losers
But as Imagine demonstrated, a little self-awareness has gone a long way. The success stories have been people making small but significant contributions, aware that their purpose is not to solve everyone's problems but just provide some respite for 10 minutes or half an hour.
The Kitchen Disco of British popstar Sophie Ellis-Bextor was an early lockdown hit for exactly this reason – with the sequin-clad singer performing live tunes from her West London home, menagerie of children occasionally dancing into shot and husband dutifully filming. It was low key, home-made and entertaining but also a reminder of her considerable talent and no bad thing for her career – a Kitchen Disco spin-off album and live tour are now in the pipeline.
What should be intriguing – a glimpse into the inner sanctum – has been diluted by a celebrity culture that has been built on false intimacy
With celebrities no longer bound to a cycle of meet-and-greets, book signings and orchestrated TV appearances, it's those who have offered up real wit, charm and skill that the public have taken to heart: Dolly Parton reading bedtime stories, Richard E Grant reviving Withnail & I quotes or British comedy star Daisy May Cooper's rollercoaster of an Instagram love story with a mysterious sea captain. It's also allowed talented newcomers to emerge, like funnyman Munya Chawawa with his timely sketches or lip-sync comedians Sarah Cooper and Meggie Foster. Substance has been key to maintaining relevance.
But as Professor Rojek explains: "There are many celebrities who have no skills, no talent and are actually value-less in terms of giving the public anything other than sensation. These kinds of celebrities are called 'celetoids' – from celebrity and tabloid." And the pandemic has certainly called into question how much time we have for this particular nook of fame, especially for the stars of reality TV who would normally be looking to ad revenue, public appearances and rotating spots on various other shows to earn their money
Comedian Sarah Cooper is one of the new stars to have emerged from this period with her lip-sync impressions of Donald Trump (Credit: Getty Images)
Simply offering up unfettered access isn't enough anymore. What should be intriguing – a glimpse into the inner sanctum – has been diluted by a celebrity culture that has been built on false intimacy. "The distance between a celebrity today and us, is much less than before, say…1970," says Professor Rojek. "Then, if you looked up to Marlon Brando or whoever it was, they were like gods. People may now think Beyoncé is a god but she is much nearer to us than 30 or 40 years ago… We're drowning in media access to celebrities." For the most part, we've already seen into their bedrooms, heard about what they keep in their fridge and know what they like to watch on Netflix.
Of course there are some things that are just objectively good fun: Stanley Tucci making a Negroni or Patti LuPone giving an energetic tour of her basement. These are famous people understanding their place in the grand scheme of things: providing fans with glimmers of amusement or escapism to distract from boredom, loneliness or stress, but not claiming any grand importance. The pandemic has made starkly clear who in the world does the jobs that really matter, and for the most part, it's not celebrities.
Public acts of atonement
Instead, the global pandemic coinciding with both political unrest and, in Black Lives Matter, one of the most sustained social activism movements in recent years, has opened the door for celebrities to make any number of public blunders and corresponding apologies. There has been a lot of atonement to compensate for the lack of red carpet soundbites, from backtracking on insensitive contributions – like actress Lili Reinhart apologising for using a topless photo to support BLM – to undercooked catch-all responses to injustice, like the cringeworthy video of white celebrities claiming "I Take Responsibility" in response to police brutality in the US.
The pandemic appears to have shifted who we deem worthy of recognition back towards people with something real to offer, but perhaps that is only a virtuous blip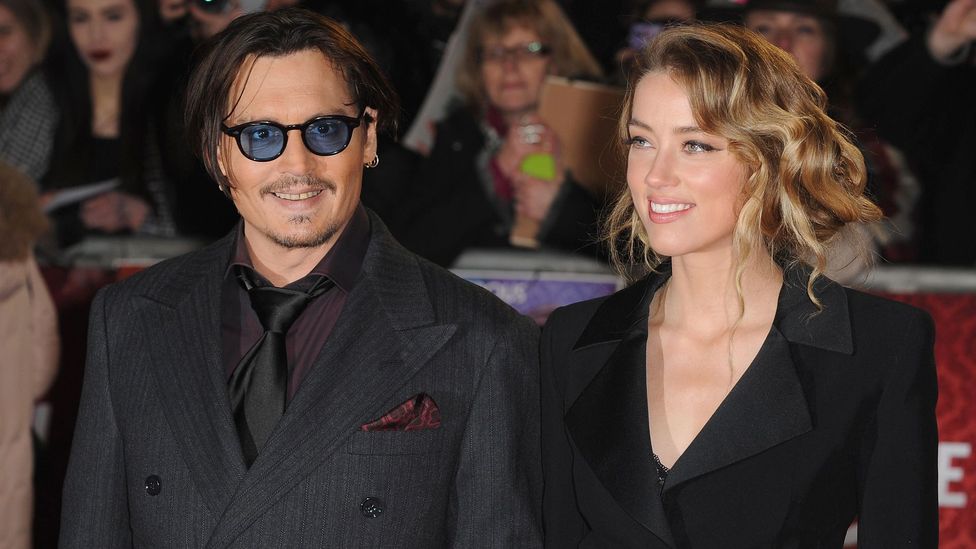 If the attention given to the libel trial involving Johnny Depp and Amber Heard is anything to go by, interest in celebrities remains undimmed (Credit: Alamy)
Current high levels of schadenfreude when it comes to the rich and famous may be one factor in the success of comedian Ziwe Fumudoh. Her Instagram Live show, in which she conducts agonising interviews about race with 'problematic' celebrities like influencer Caroline Calloway and food writer Alison Roman, has been an online phenomenon in recent weeks. In turn, the series has made Fumudoh herself something of a celebrity, with profiles in the New York Times and Vanity Fair, among others.
It's certainly true that the fish tank in which we watch famous people swimming around has been under a magnifying glass during quarantine. The question is whether or not there will be long-lasting effects. Professor Rojek doesn't think so, suggesting "we shouldn't amplify the long term significance" of any tarnished reputations. "I don't think people will turn on those celebrities," he continues. "People, I think, will be so relieved when this crisis ends that all of this will be rapidly forgotten." (Which would be a relief to DeGeneres, who is probably hoping that the public suffer from Finding Dory-style memory loss.)
Most importantly Professor Rojek emphasises: "We've had over a hundred years of celebrity culture. It's not something that's just happened in the last ten years." The pandemic appears to have shifted who we deem worthy of recognition back towards those people with something real to offer, but perhaps that is only a virtuous blip. If the attention currently laser-focused on the High Court libel trial involving Johnny Depp and Amber Heard is anything to go by, scandals will still continue to generate as much salacious fascination as ever. The limelight of stardom might have been dimmed this year but it is likely only a temporary flicker: celebrity culture is here to stay.