SAN FRANCISCO — Facebook chief operating officer Sheryl Sandberg requested research on a perceived company enemy, the billionaire George Soros, according to an internal email described to BuzzFeed News and confirmed by Facebook.
Sandberg has previously said that she was unaware of the work done by Definers Public Affairs, a communications firm that Facebook hired for public relations and opposition research on competitors and critics, including Soros. While Facebook acknowledged its relationship with Definers following a revealing New York Times story, the company has insisted that its two top executives, Sandberg and CEO Mark Zuckerberg, had little, if any, knowledge of the company's links with the firm or its work.
While a Facebook spokesperson maintains that Sandberg did not direct Definers, it now acknowledges that she did in fact request research on Soros following comments he made at the World Economic Forum in January. During a speech, the billionaire said that Facebook and Google were a "menace" to the world and that the "internet monopolies" did not have the will or inclination to protect society.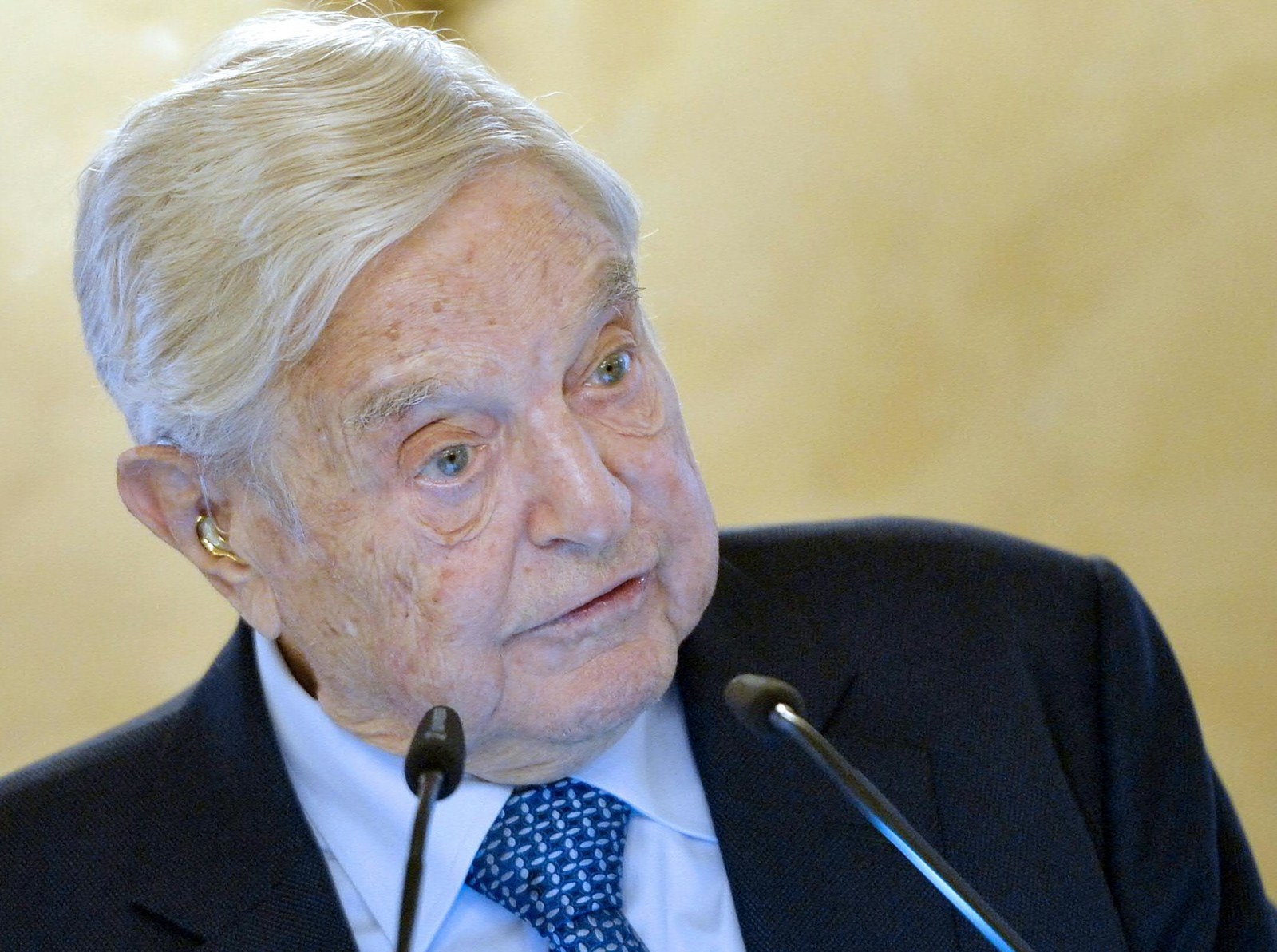 "We're no longer working with [Definers] but at the time, they were trying to show that some of the activity against us that appeared to be grassroots also had major organizations behind them," Sandberg wrote in her Nov. 15 Facebook post. "I have great respect for George Soros — and the anti-Semitic conspiracy theories against him are abhorrent."
The email described to BuzzFeed News, however, shows that Sandberg was actively involved in looking into Soros and his possible financial motivations.
Soros, who has donated to liberal political causes and candidates, has become a favorite target of conspiracy theorists, conservatives, and even President Donald Trump, who baselessly accused the billionaire of paying protesters during Justice Brett Kavanaugh's Senate confirmation hearings to the Supreme Court in October. Some of the attacks on Soros have been anti-Semitic, focusing on his past as a Holocaust survivor. Last month, a man, allegedly influenced by the conspiracy theories he'd seen about Soros online, sent a bomb to the 88-year-old's home in Westchester, New York.
In an interview with CBS This Morning two days after the Times story revealed Definers' work for Facebook, Sandberg doubled down on her earlier denial, noting that Definers was one of "lots of firms" hired by the social networking giant.
"I learned of that in the paper yesterday as well when Mark did," she said. "And they're gone and we're looking into what happened there. I don't have full details. But I will say that if there was anything that, you know, inadvertently or advertently played into any anti-Semitic attacks on anyone, that's a problem."
Find the original article here.